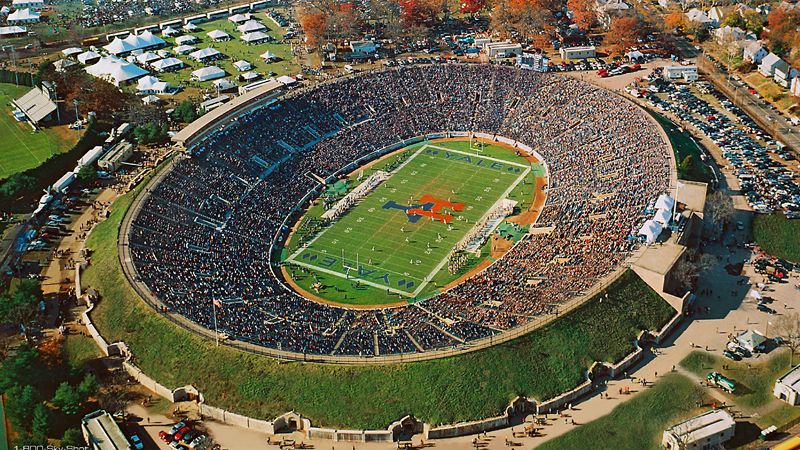 YALE FOOTBALL ASSOCIATION
Welcome to the Yale Football Association!
The mission of the Yale Football Association is to preserve the traditions and storied history of Yale Football, while providing alumni and friends of Yale Football with information about the Football team as well as to create a support network for current student athletes. Through the offering of career networking and job placement, hosting of special events, and the raising of money to support Yale Football, the Association enhances the experience of current Yale student athletes while establishing a strong connection between Yale Football and the greater Yale community.
Upcoming Alumni Events:

August 12th 2013 - Football Association Golf Outing



HOW TO JOIN/MAKE A GIFT

To join the Yale Football Association or to make a gift please CLICK HERE and follow the instructions below:
You will be directed to Yale's online giving mechanism - Giving to Yale. This is the website which allows for online enrollment in athletic team associations as well as donations to Yale for other purposes.

Follow the instructions to Make a Gift or Pledge Payment By Credit Card Now

You will then be asked to designate your gift type (i.e. New Gift)

Next you will be asked to designate what you would like your donation to Support. If you are making a donation for the purpose of joining an association or simply making a donation to a specific Sport, select "Specific Sport" - this will prompt a drop down menu for you to select the specific sport you would like to support.

Note: If your donation falls within the thresholds designated by your association, you will automatically be enrolled in the association. If your donation qualifies for parking or other benefits, you will be contacted by a member of the athletic association to specify these aspects of your membership.
MAILING A GIFT: Checks should be made payable to Yale University and should include the sport association you wish to have your contribution directed towards. Gifts or pledges can be made by calling (203) 432-1434 or mailing payment to:
Yale Athletic Association
P.O. Box 1844
New Haven, CT 06508-1844
Visit our Alumni Associations Home Page CLICK HERE to access the Yale Athletics Sport Association Facebook Page!
---
Yale Football Association Honor Roll of Donors
As of September 14, 2011 As of September 21, 2011

HOST THE TEAM! Give back to your favorite team by hosting them for a meal on the road! For more information please email support.athletics@yale.edu
Yale Football Association Board President: Patrick Ruwe '83

Board Members:
Brian A. Ameche '75
Harris J. Ashton '54
Thomas Beckett
Robert B. Blanchard '61
Carm Cozza
Fred Danforth '73
Jed Duncan '83
Stephen Ehikian '04
Alex Faherty '06
John R. Ford '72
Christopher Gaughan '91
Casey Gerald
Thomas Giella '91
Gregory Hall '77
Henry G. Higdon '63
Robert D. Kenney '67
Thomas A. Kokoska '82
Frederick Leone '82
Michael J. Luzzi '85
John Lykouretzos '95
Chris Michalik '91
John Neary '91
John J. Nitti '81
John Pagliaro
Jay Pilkerton '09
Bill Primps '71
Matt Proto '01
Jonathan Reese '90
John P. Rogan '82
Donald F. Scharf '55
Robert D. Skoronski '79
Joel E. Smilow '54
Robert J. Sokolowski '69
Michael J. Tomana '78
Bruce W. Weinstein '69
Gregory A. Weiss '66
All-Time Letter Winners: Football